When it comes to what Whois is, it's not always easy to give a precise answer. On the one side, it's a TCP-based protocol that transmits info on a particular IP or domain. On the other side, it's a service that allows any Internet user to receive whois data in text form upon request. In most cases, a common result of the Whois request contains data on whois owner domain (registrar), data on its holder at the current moment (registrant). On top of it, it always contains two dates - when a domain name was initially created and when its holder's registration period will expire.
Whois service usage
Data requested by someone using whois domain is usually utilized for various reasons. Since the content of an answer to a Whois request can be utilized to solve various issues. For instance, you can instantly check whether the domain name is taken. Or check contact data of its holder if it's not hidden. Or check its validity period expiration time to claim it later for yourself if it won't be renewed.
At its core, the Whois is a method to get data from ICANN, to find out everything on a required domain and its owner. The response to a query to a Whois service, if a database was updated in a timely manner, contains valid data about the domain.
Whois record details
Actually, the usage of a whois record lookup is as simple as possible. It takes a matter of seconds, no matter what domain zone you chose. And as a result, you will receive a plain text response with all available and accessible whois information on the domain. Exceptions are only limited responses, showing up when domain registrants covered contact details. And, if filled properly by registrant, all domain data that is public will contain the following lines:
Registrar WHOIS Server - registrar full name.
Updated Date - contact details latest update date.
Creation Date - initial name registration date.
Registrar Registration Expiration Date - registrant's ownership expiration date.
Registrar Abuse Contact Email - registrar's email address to send complaints about the registrant.
Domain Status - info on current domain state.
Registrant Name and all the following - public info about the domain active registrant.
Name Server - DNS records of domain and website physical location.
DNSSEC - registrant identity verification status.
In some cases, contact info will not show up in whois record for domain, but this is not an error. Actually, every Whois registrant can close contact details for a fee to prevent spam mailings and such. It is not too convenient for Whois searchers, but helps registrants a lot to avoid mail spam bots.
Whois record type
ICANN's classification of domain registries is based on the amount of information available about a registry in a WHOIS record. "Thin" records with standard info, for records in domain zones such as .com or .net, contain only technical details on the name renter. In turn, extended or "thick" info records, based in domain zones such as .info or .biz, contain more detailed info, as well as contact and administrative details. Of course, if this data is considered disclosed to the public by a database administration.
How to perform a domain name whois search
As ICANN rules say, the whois domain name search is a protocol and a service that grants access to various registration info about domain and its owners or renters. Therefore, any user can run a corresponding search with the whois database lookup service to get this information. It is important to understand that there are a lot of databases with the details on status of domains, and they are updated independently. And it is highly recommended searching for info on a domain in more than one database to find the most reliable information.
However, manual search in whois domain name bases is not very convenient, especially if you need to get results from many sources and for several domains. In such situations, the ideal solution is to use advanced lookup systems or automated systems. For example, one of the best among such systems is HostTracker, which allows you to search the whois database to get details on a particular site domain.
How to achieve whois privacy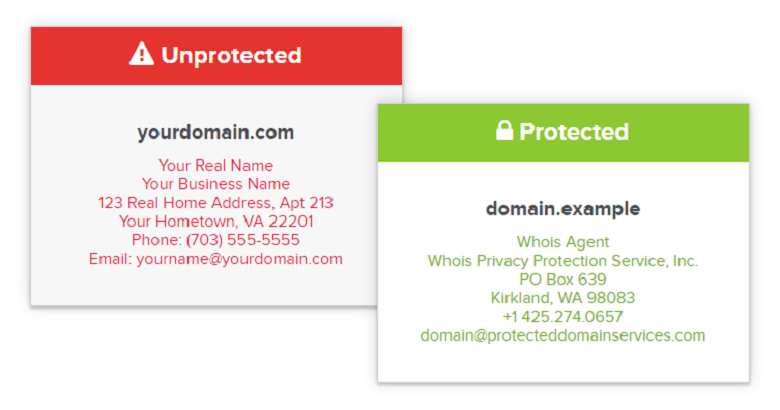 As previously mentioned, some domain names may be protected by the Whois database. In such cases, when searching for information in the registries, only details that the domain name is taken will be provided. However, contact details will not be published in any of the Whois databases updated after concealment. This can be achieved by purchasing the appropriate service from a company responsible for Whois databases.
How to find accurate whois information
It is not always possible, even when using advanced domain search services in Whois registries, to obtain detailed information. Even apart from private registries, not all registrants provide accurate data to registrars. Usually in such situations it is impossible to do anything to remedy the situation. The only thing you can do is complain to ICANN corporation by filling out the ICANN Whois Inaccuracy Complaint Form at https://www.icann.org/wicf/ and try to wait for a result.
Whois domain tools

As it was stated, there are a lot of various services that work with website whois and provide an access to registry. The same goes for Whois domain databases. Not to mention that those are updated separately with a difference in time varying from minutes to whole days. Therefore, it is highly important to have good tools at hand to receive reports from all possible sources. Of course, a webmaster should use the most effective tools to do the job properly. And those tools should provide accurate details.
For example, HostTracker whois domains search tool will show information about registered domains. The report will be disclosing domain name and ID or whois number lookup, as well as resource creation and expiration dates. If it is possible, a report will show information and contact details of a registrant who owns a domain now. And, of course, it will also show full details about the registrar.
Most useful whois check platform
If a webmaster or website owner chose to use a specific toolkit to work with online whois services, it will be a good decision to use HostTracker whois checker in any possible situation. And it will be suitable for personal or business purposes, easily usable for novices and professionals. Considering domain lookup whois searches, it can not only do everything pretty fast, but its has a lot of potential and functionality. For example, due to its worldwide network with a large number of access points, designed for usage with various website monitoring tools, this platform can easily perform a lookup through various registries. It will allow its user to get the most up to date data on a particular domain.
---
About author

Artem Prysyazhnuk
CEO and founder of HostTracker LTD. He's a passionate entrepreneur with a strong technical background in F#. Artem has been working in the software development industry for over 20 years.