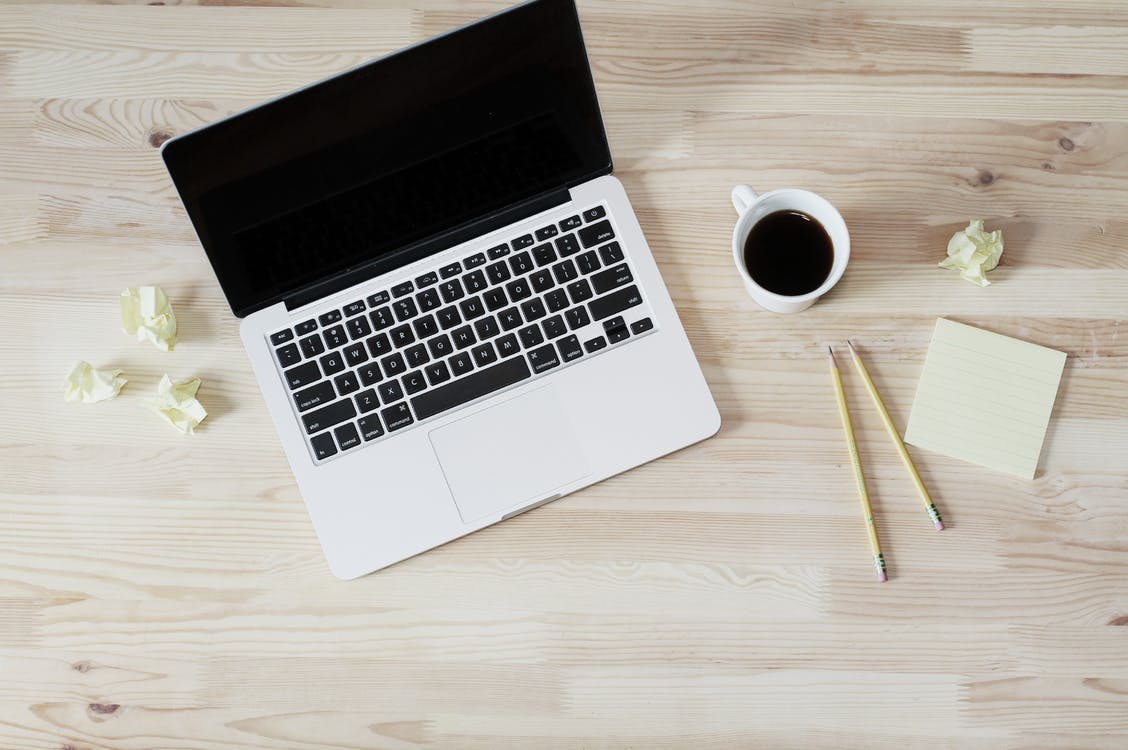 For those seeking a possibility to keep SSL certificates always up-to-date and have a constant watch over their expiry dates, there is a Certificate expiration function. Having an effective SSL certificates monitoring should always be one of your main priorities.
How to activate
Simply sign up, go to Add check, then scroll to the bottom of drop-down list, click on Certificate expiration and wait till the Check window pops up prompting you to fill in the form.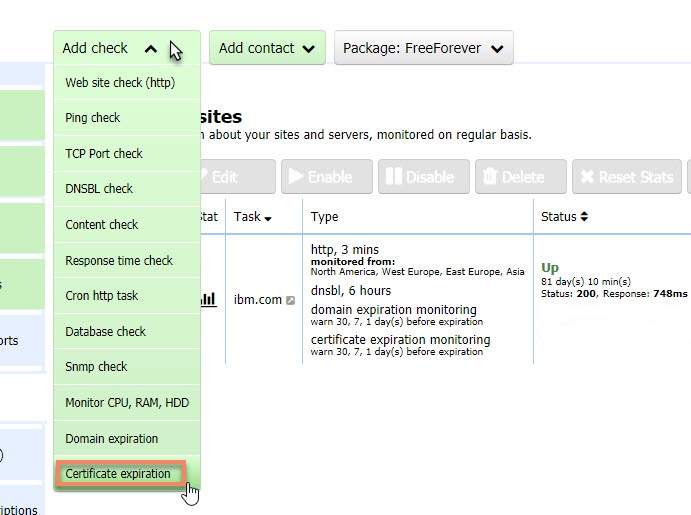 Enter the domain name or the list of domain names you want to monitor for certificate expiry and add the task name.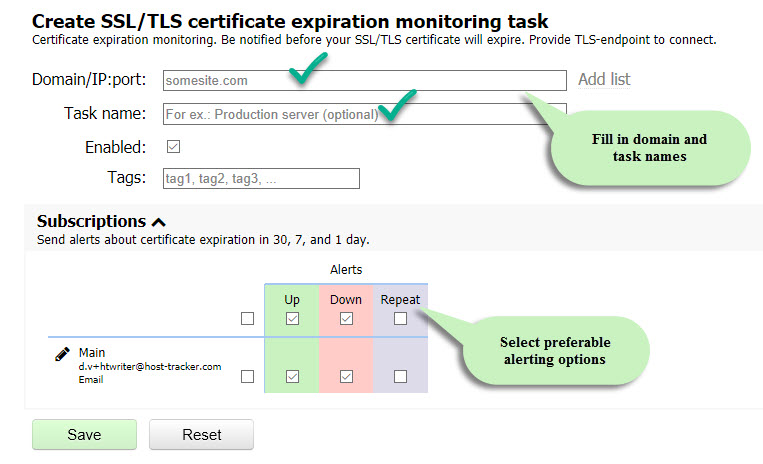 Once this is completed, go to Subscriptions and set the alerting frequency interval. Finally, click on Save. Note that, we'll contact you on the following events:
UP - If a certificate expires in:

30 days (1 month)

7 days (1 week)

1 day

DOWN - The day your certificate expires

REPEAT - Daily, after your certificates expired, and has not been replaced yet.
Don't forget to specify the Contact group for notification!
Put tick marks next to the contacts of people, who should be informed in case of any problems.
Note: if you want to be notified not only by email, but also by other messengers (Skype, Viber, Hangouts, Telegram), add them in the "Add Contact" bar or in the "Notifications" menu on the main page screen.
If you have any questions about configuring SSL, please contact our Support: [email protected]