Previously, we have introduced one of the "Check site instantly " board functions - DNSBL - which helps you find out whether your server is blacklisted before it gets out of control.
We're happy to announce that this tool has just got even more awesome! Now you can use our DNSBL check tool as a one-time job or on a regular basis. It means you can keep your IP address in a continuous check against dozens of popular blacklists.
This can significantly ease your website's life online, moreover, bring balance into it.
New options
With the new extension of the DNSBL check tool, it's become easier to test your website accessibility, as well as, server message deliverability.
For example, suppose your IP address is currently on the DNSBL monitoring. The moment your website is found blacklisted, our system will report back to you all the detailed information on the check results - the name of the blacklist (which one of the DNS-based anti-spam lists recognize you as a source of spam activity) and the reason for listing (this information is public and provided directly by DNSBL databases).
All this will allow you to quickly clean up "the mess", speed up the process of domain removal (delisting), protect your business reputation and, by extension, prevent recurrence of such a problem in the future.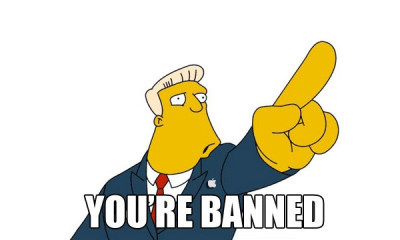 HostTracker, as a website monitoring service, always keeps moving forward - our list of DNSBL servers is constantly updated.
The whole setup process will take you only a few minutes to complete: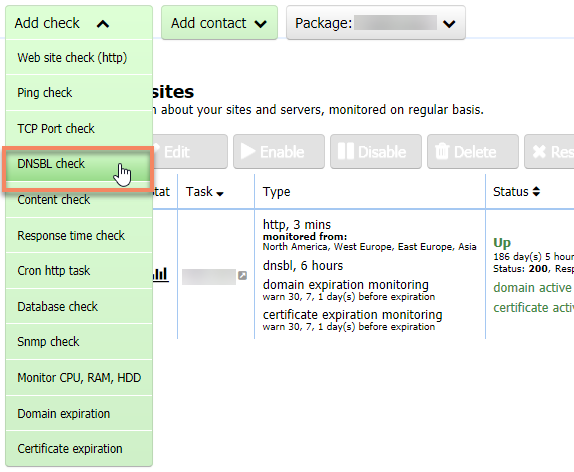 Some Secrets of Activating Blacklist Monitoring
The good news is that you're opted to activate the DNSBL check for already existing monitoring tasks. All you need to do is to put a tick mark in the box next to "DNSBL check" field when editing or adding a check task.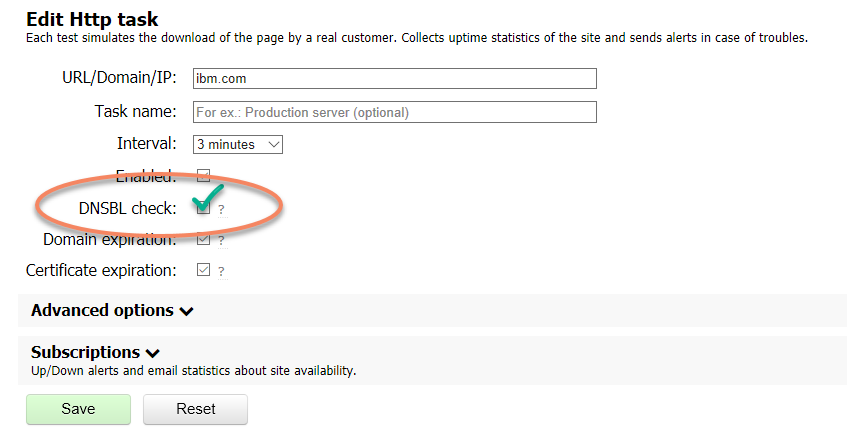 Once enabled, HostTracker starts gathering information about your website availability and checking whether your IP is currently listed. A Contact Group for notifications will be automatically added to the current test task. If our system finds your server blacklisted, you'll immediately receive a message with the relevant information.
We hope that with such a tool you'll enjoy the convenience, simplicity and quality of our all-in-one monitoring service. If you have any questions or suggestions, feel free to contact us - we're always looking for ways to improve!
---
About author

Bogdan Lepiavko
Bohdan is not just a HostTracker system administrator. He is a dedicated professional who is constantly working to improve the service. Bohdan's work ethic and attention to detail ensures that HostTracker provides the best possible service to its clients.