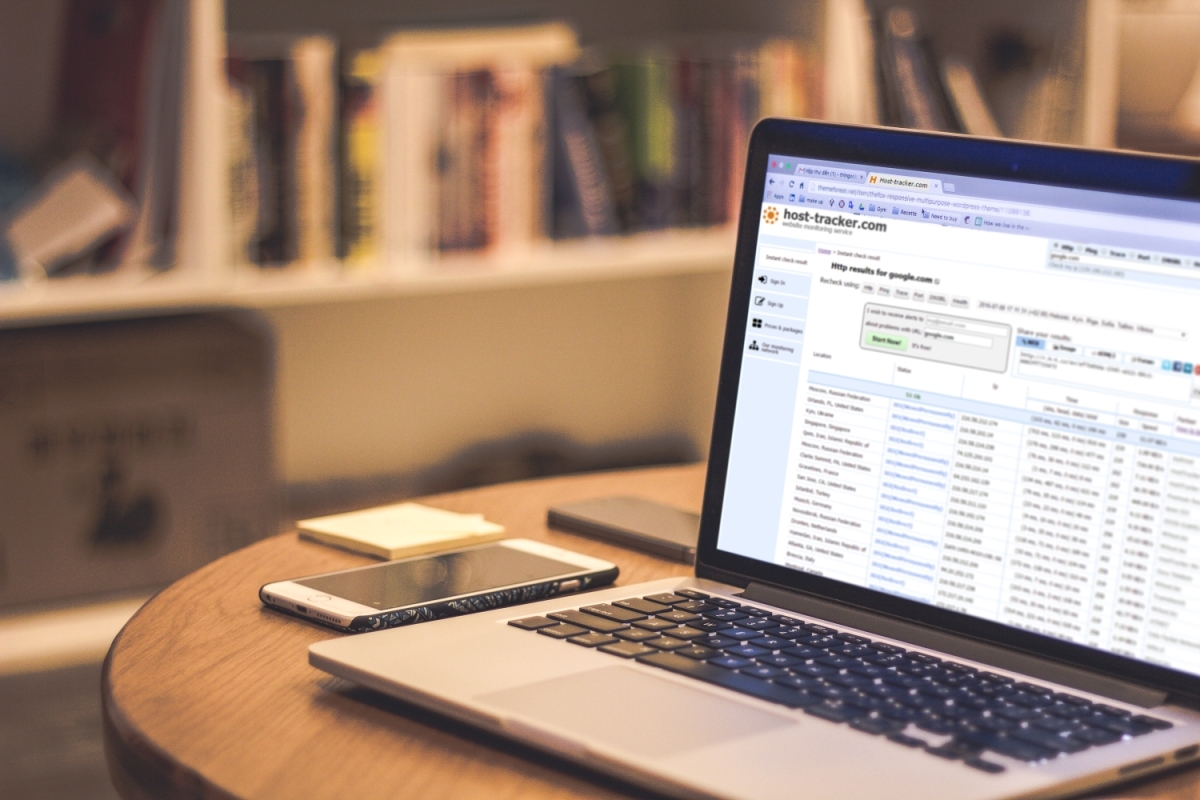 How to be always aware of how properly your site is operated in real time?
HostTracker is an online website monitoring service, having rich functionality and good feedback of the customers, who are, by the way, more than 25 thousand (including the resources of such companies as Colgate, KasperskyLab, Panasonic etc.).
The job design of this service is the following: at certain specified intervals your websites and servers will be checked for availability and serviceability (the verification is performed from around the world), and in case of any problems you will receive notifications about the problems. In addition, uptime statistics for each site is collected, but it will be discussed later.
A quick site serviceability check may be performed directly from the service main page through typing its address in the upper right window and selecting one of the verification methods:
According to the check results a detailed report will be created on a separate page.
To become the HostTracker service client and verify the uptime and serviceability of your resources on a regular basis you need to register in the system and assign the appropriate tasks. Over time detailed statistical reports and visual graphics will be created for each task, greatly facilitating data analysis, outputing them in an understandable representative form.
Site failures and problems may be reported to (at your option):
Email as a letter
telephone as an SMS or a call
Skype or GTalk as a message
At that it is possible to set the notifications delay, their uploading time etc. – the settings are very flexible. By the way now I really miss such functionality at Monitorus, as it sends an SMS immediately when a problem occurs, regardless of the time of day, and as you can imagine, late night may be very fun because of this).
Another useful feature of the HostTracker service is the site content monitoring. You may set a list of the page keywords, at the disappearance of which you will receive the notification. Or vice versa – set a list of words, at the appearance of which you will receive the notification. The first case, for example, is good for paid links on other sites monitoring, and the second – to prevent virus activity in the form of additional code embedding on your website. Say, it is very helpful and very convenient!
Now a few words about the HostTracker site monitoring service rates prices. There are several service plans, differing in the maximum tasks number, check frequency, etc. However, there is also a full-featured trial period of 30 days, as well as the Free tariff, within which you may monitor up to two resources with an interval of 30 minutes. That's not much of course, but as an option to try out all the features for free, and then decide on the appropriateness of the paid tariff transition, it is just the job. Good luck!