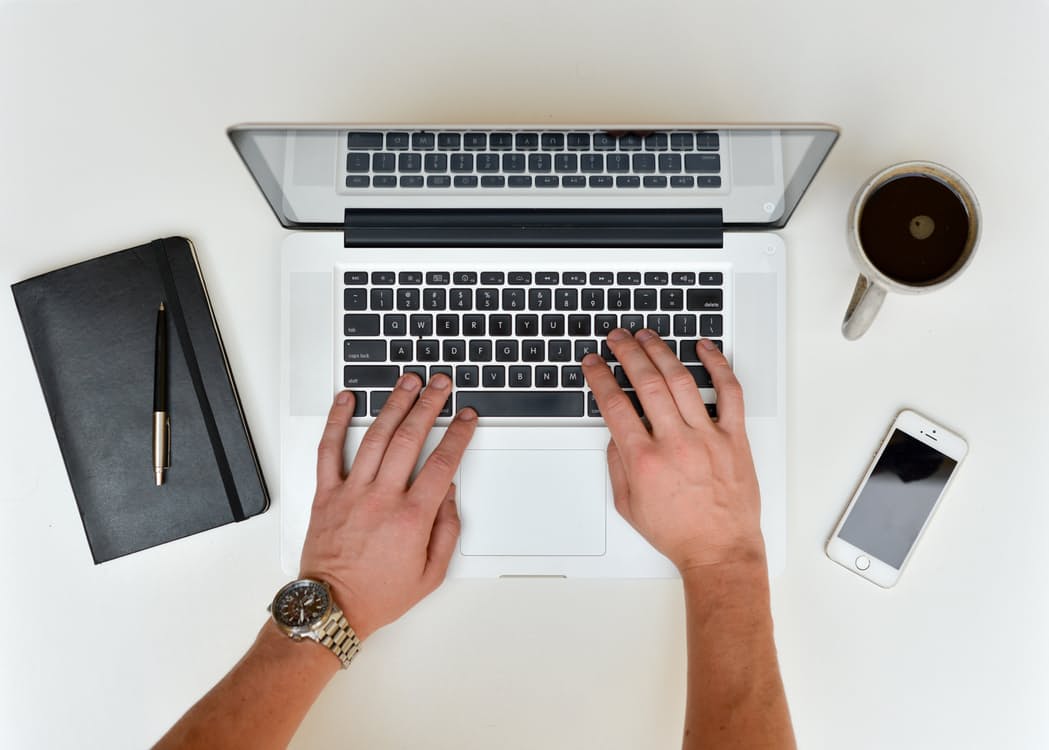 HostTracker provides the best practice for monitoring both content changes and website availability. HostTracker's tools allow you to check whether your webpage loads correctly and test it for errors as frequently as you'd like. Moreover, our service will be the best assistance in tracking websites with complex structure.
Why do we need that?
With "Content Check" you can spot the presence/absence of specific words on your page, as well as, to monitor the integrity of the website. However, it shows that it is insufficient to enable clear conclusions about the webpage performance. And there will certainly come a point in the life when questions like these arise: "Does the data load completely from the database?" "Are there any missing items on my page?" "What if my website is being hacked right now?" etc.
Little time for writing a simple script on your site - and you can check whatever you want. Server scripts come in handy when there is a need to keep an eye on any changes in website performance. To illustrate, you can write a script which will display "OK" provided everything is operating fine or there is enough disk space. If it happens that the website seems to be available, but actually "Error connect to mysql" pops up, then it's highly recommended to tune the monitoring function for tracking the absence of a word, in particular, the word "Error". To the boot of all that, this function can be used as a stopgap to identify obscene comments or suspicious activity until more sophisticated alternatives can be found. Notably, unwanted activity can be tracked by detecting the keywords of virus scripts.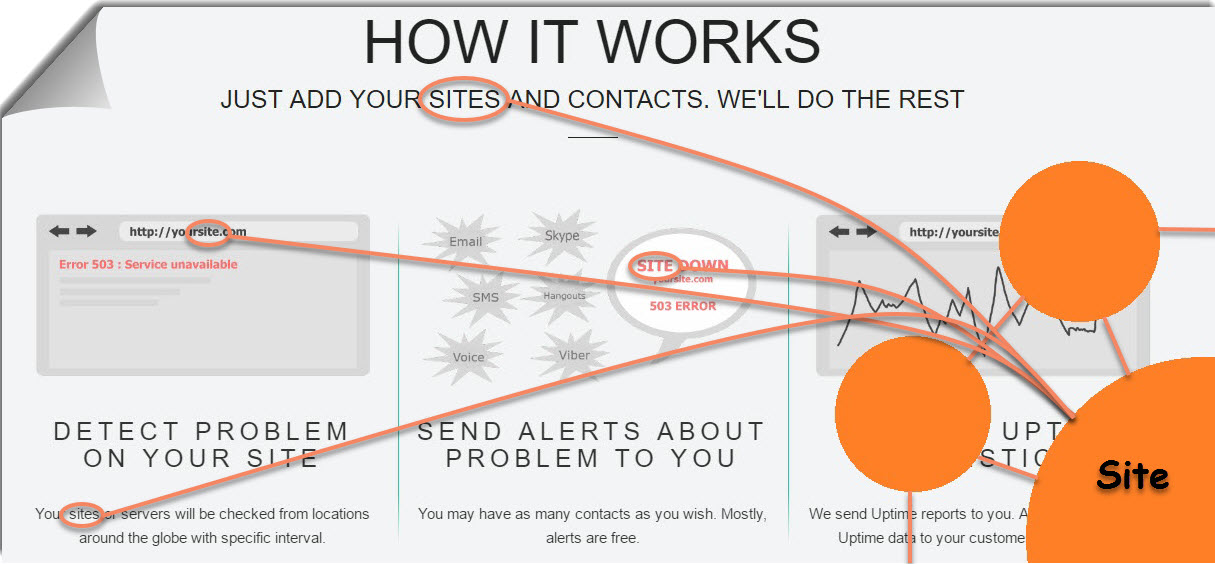 The "Content Check" tool is easy to use and the results are crystal-clear for understanding. Moreover, our service is cloud-based, so you don't need to install any additional software. Interestingly, the same check let hit HTTP load-testing and collects all statistics you need. Simultaneously, you can carry on website speed and response time tests and, by extension, pinpoint whether your IPs is blacklisted with one of nearly seventy DNS based blacklists.
Service Settings
Are you ready to start monitoring your website content? Let's go! First and foremost, type the URL of your website into the space provided (or click on "Add list" - if you need to monitor a bulk of websites). Please, pay attention to the "Content Check" field – complete blank space with keywords you wish to monitor, use commas to separate words. It's worth noting that HostTracker will keep you always updated on your webpage performance, and if, for instance, the presence/absence status of the certain phrases ever changes, you'll be notified immediately by email and/ or by phone.
Additionally, there are some additional content monitoring options. The first advantage of using them is that, they give you the opportunity to choose only words or phrases that you want/don't want to show on your website. The second advantage is that, in case of defining a series of keywords, both the disappearance of all words and a single one cause the error. A tick next to "Follow redirect" reflects that the request is forwarded to the target page (defined in the Redirection).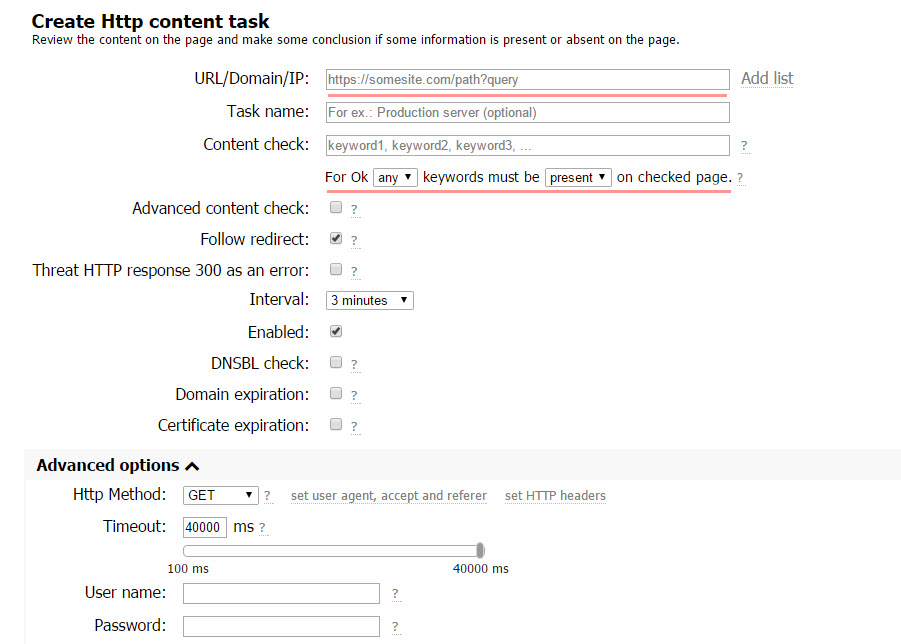 Methods
For more configuration options, click on "Advanced options" drop-down list. Make sure your desired method is set up in the "HTTP method" area.
Available HTTP methods:
GET (default parameter value) - is used to retrieve information from the Request-URI for keywords search.

POST – gets a content body used to send specific parameters and data. It tests the functionality and correctness of the website forms.
To sum up, HostTracker incorporates a lot of powerful tools - you're bound to find something you'll like!