1. SignUp and fill the Profile
2a. Enter your sites for monitoring: choose "Web site check (http)" for basic check. It loads html code of the page, measures response time and can perform basic content search. Javascript and other scripts are not executed.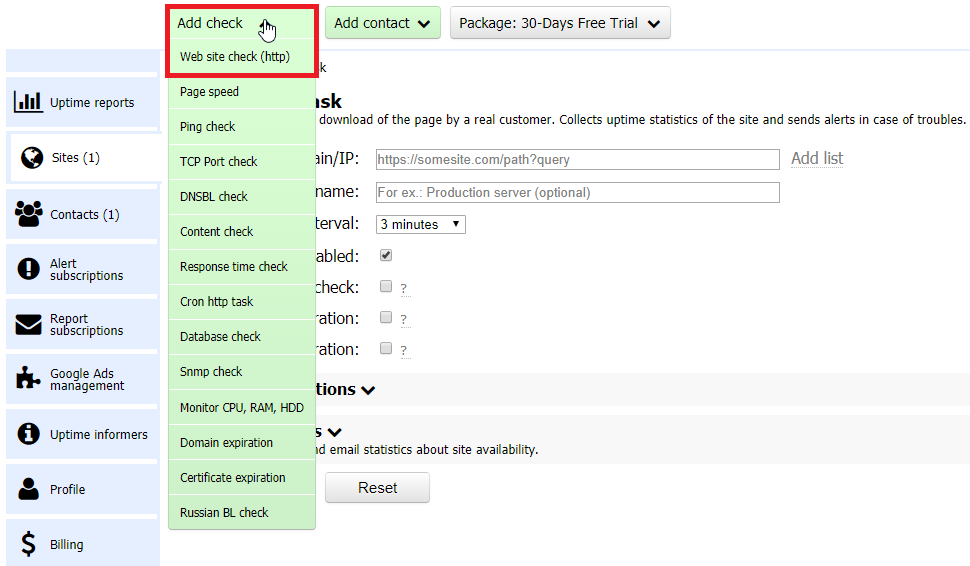 2b. Or, choose "Page speed" for less frequent, but more comprehensive monitoring. This check executes all the scripts and loads the mediafiles. It can better spot slowing of performance.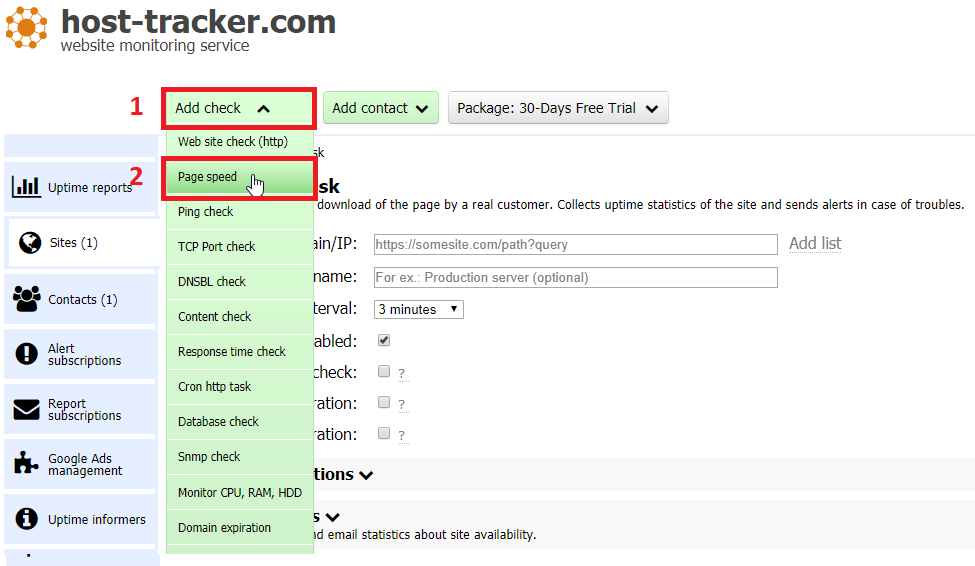 3. Set monitoring parameters. Enter URL or IP of site you wish to monitor (1). Select desired interval (2). If required, select regions from where to check (3). If you have many sites - you can add all of them by clicking "Add list" (4).

4. Register contacts for alerts and reports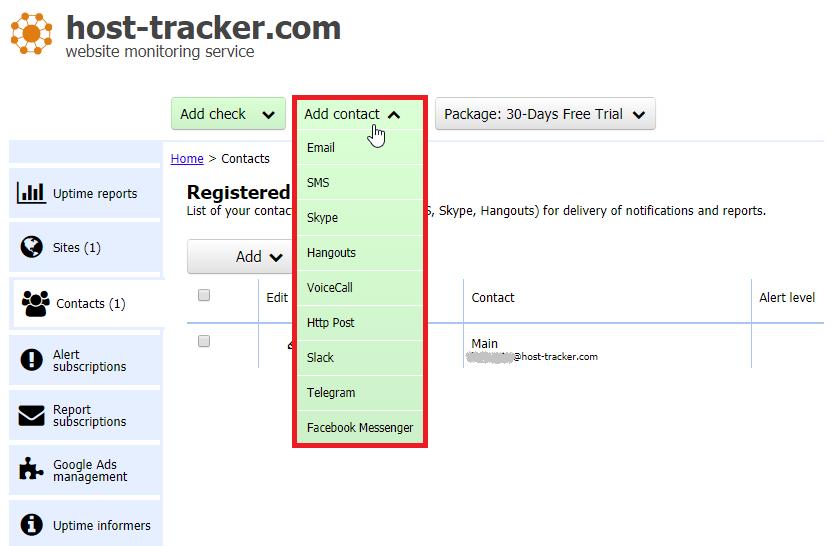 7. When the Free Trial expires, subscribe for a permanent plan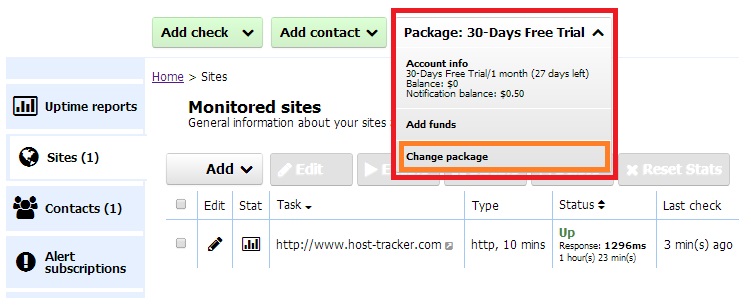 In case of any questions, write us to [email protected]