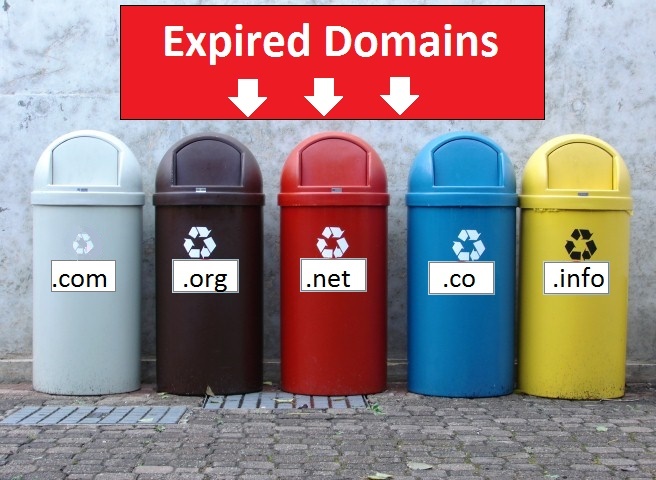 Domains: do they have afterlife?
Everyone may face the problem of losing the domain name. Every year, millions of domain names are lost. Mostly, it happens unintentionally, the owners miss the renewal notices for various reasons and they do not figure out that they are in the process of losing their prized domain until it is too late! In this article you will get to know about the most known examples of domain expirations. Moreover, we will see that big companies, such as Microsoft, Foursquare, Yatra, are also insecure to "the drop game". Additionally, you will find out how to keep the domain name if you forget to pay for domain renewal. How long will your domain wait for you before someone grabs it? And how to omit this using HostTracker's Domain expiration and Certificate expiration functions?
How Microsoft lost hotmail.co.uk
One of the most striking examples of dropping the domain name ocured in 2003 due to what is called the collective negligence. In spite of the fact, that people were trying to check up on what was happening and somehow to deal with the problem, Microsoft behaved as a typical bureaucratic organization. It turned a blind eye to people inquiries. Despite being warned that it's time for the domain renewal, Microsoft overlooked these notifications. Therefore, the domain was returned to the pool of available domains. Moreover, its mail service wasn't accessible in England.
Luckily, the domain was grabbed at once. The new owner was so kind that tried to inform Microsoft immediately that they needed to re-register the domain and restore the service. Nevertheless, Microsoft didn't seem eager to get their site back and ignored these messages. Microsoft realized the issue just when journalists contacted it. Only then, the software giant reached a new owner of their domain. What is more, even after that, during a long period of time Microsoft had been stalling for time before the problem was sorted out. It seems that no one in the UK could deal with the problem, because only the central office was responsible for domain registrations.
Fortunately, hotmail.co.uk was regained. But still, Microsoft didn't officially confirm that hotmail.co.uk had been dropped.
Only a registrar for all .uk domains shed light on this situation and born out that hotmail.co.uk had failed to be renewed despite being warned about the importance of the renewal procedure. Moreover, the registrar confirmed that the domain was snatched up by a private person. Apparently, all notifications via mail were ignored by the giant. It's interesting that it wasn't the very first time when something like that has happened with this company. In 1999, Microsoft had similar bad experience.
What happens after domain expires?
The procedure depends on registrar of the domain names. In addition, this procedure has changed many times over history. In this article we will be concerned with the most typical up-to-date procedure.
The first stage - the registrar shows loyalty to the client and gives extra time for domain renewal (grace period). Your grace period may take about from one to 2-3 weeks. This window can have a few deadlines - for example, a free update period, an additional fee etc. When the domain is in a grace period where all services are shut off, it isn't available for registration by anybody else.
The second stage - the auction. After the registrar is sure that the domain renewal hasn't been done, he puts it up for auction. It's a registrar's chance to bring in extra income- the domain can be auctioned off to the highest bidder. Let's be frank, it works- many domains are snapped up at auction. Let's look at some of the most popular auctions:
Go Daddy Auctions
NameJet
SnapNames.com
Each registrar cooperates with only one of these auction services. Domain names are exclusive to one auction, as the sell-off can't take place at two locations. How does the auction work?
To begin with, there is often the opportunity to place a backorder. For example, if someone is very interested in scoring your domain name. In this case, the buyer will get the notification about the expiration status of the target domain and, definitely, leverage this opportunity. It's worth noting that during this period, domains can be included in backorder auctions, where another participant can bid on your domain name. Generally, an auction can consist of several stages, as well as, after the main auction can follow the closeout of least desired domain names.
In addition to this, there are such sites that collect information and provide it in a more convenient way. For instance, these sites will help you to discover that more than 3 million domains have expired for the last 10 days. Furthermore, you will realize that even expensive (costing up to $ 500K) domains can be dropped after a while.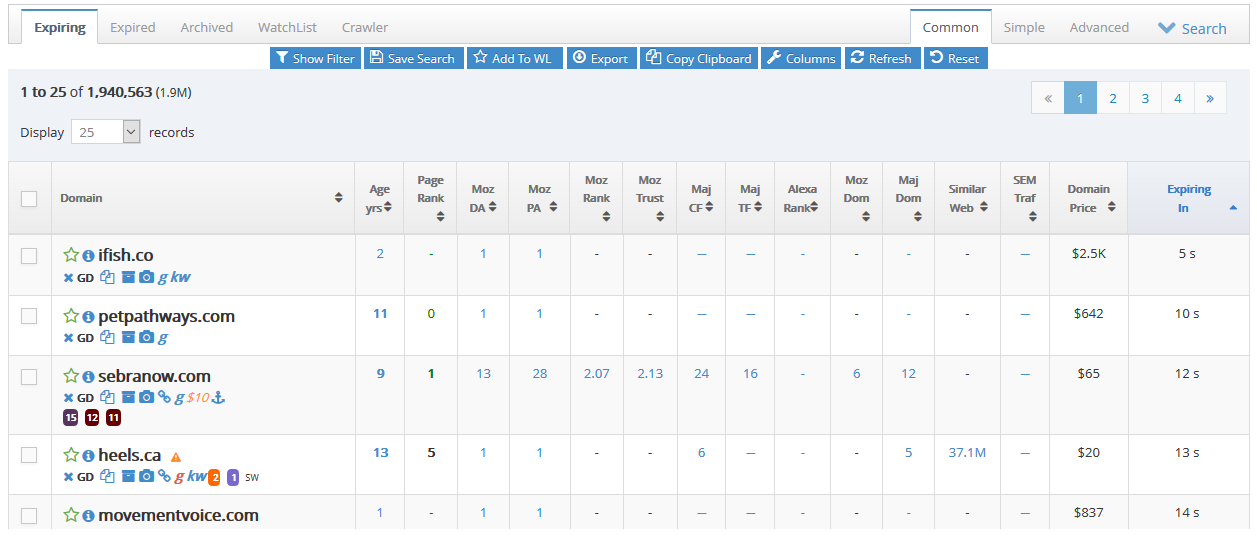 The third stage - domain "death". The domain disappears, and it can be retrieved on a common basis. Unfortunately, it's unlikely if a domain name has any marginal value, as well as, consists of unambiguous words and is well-promoted. If so, the domain will probably get purchased, as nowadays it is also kind of business.
Some extra good examples
In 2010, a well-known website Foursquare forgot to renew their domain name. Luckily, they noticed this in time and quickly sorted out the problem. Nevertheless, customers couldn't reach the site during this period of time. At that time the internet was bombarded with these news, yet the company has taken the advantage from this situation.
However, sad examples do exist too. In 2012, a popular Indian travel site Yatra.com, with millions of visitors and huge income, dropped their domain. Therefore they lost not only money, but also their reputation, clients and the trust of their partners. Eventually, the domain has been restored. The company hasn't been as successful since.
Such common experience has held almost everyone once in a while in their history, from banks to giant companies. Actually, HostTracker had such experience too and it was the reason why we decided to write this article.
Web site monitoring service almost lost its domain
The truth is that host-tracker.com was almost lost despite having an instrument for keeping an eye for an expiration date and sending renewal alerts. Actually, this feature became HostTracker's last resort, as all domains and sites are being monitored by HostTracker's own monitoring system. In a manner of speaking, even though at that time the HostTracker company got the renewal alerts, everything seemed to be fine, as the auto-renewal was on. However, for some reason, the automatic payments didn't pass through and the domain wasn't renewed. To be honest, we are still not sure why did that happen, as their support could not explain the issue clearly. Luckily, we noticed the problem in time and solved it quickly.
To sum up:
Renew your domain in advance. In this case you might want to ask your registrar to set up your domain to auto-renewal in advance with your approval beforehand. Moreover, you will be notified in case of any problems.
Backorder does work. Just before HostTracker entered their grace period, someone had tried to contact HostTracker by mail to acquire the domain name. So pay attention to such things!
You would better not enter the grace period. Once the domain expires, it can be easily renewed at the regular price within a few days and HostTracker showed this. The disadvantage is that all customers will be greeted with the message that domain page isn't available. You should never allow a domain to expire because working on recovering it can take a vast amount of time.
Monitor your domains for any changes. You can keep an eye on the state of available domains which you like, but don't forget your own ones too. There is a wide variety of services, like HostTracker, which provide an easy, efficient way to track any changes of domain's state. Check out the description of such HostTracker's tools here in our blog.
---
About author

Bogdan Lepiavko
Bohdan is not just a HostTracker system administrator. He is a dedicated professional who is constantly working to improve the service. Bohdan's work ethic and attention to detail ensures that HostTracker provides the best possible service to its clients.